Windows & doors manufacturer
GENEO – perfect energy efficiency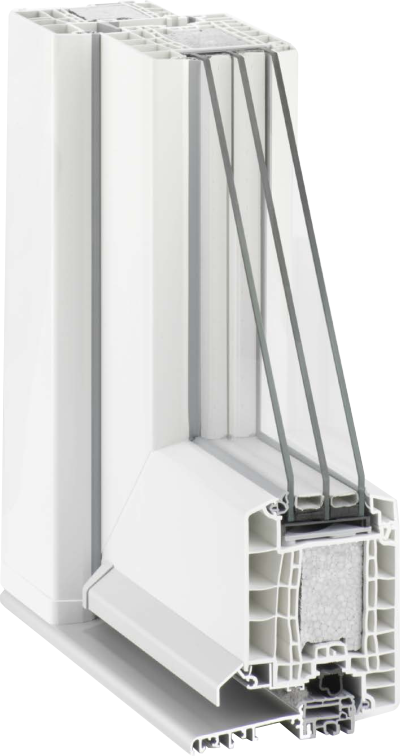 GENEO® is a Passive House Certified entrance door system.
When choosing an entrance door, aspects like energy efficiency, design, and durability are essential considerations. The features of the GENEO® entrance door system can satisfy all of these considerations due mainly to the high-tech material RAUFIPRO®, which forms an integral part of the door system. RAUFIPRO®, the innovative material formulation created by REHAU, results in PVC door profiles with high stability, torsional stiffness and static properties, which were previously not possible without the addition of steel reinforcements. RAUFIPRO® has been developed based on fibre composites used in aircraft construction and Formula 1 vehicles bringing high end technology to the window manufacturing industry.
Heat – Passivhaus certified system

High stability – great stability due to fibreglass forced profile heart RAUFIPRO®

Comfort – barrier-free ground sill according to DIN 18024, 18025 and 18040 with a height of 20 mm.

Safety – burglary resistant up to resistance class 2 without steel, highest insulation is guaranteed with optimum noise protection.

Cleanliness – High Definition Finishing-surface (HDF): a premium, absolutely smooth surface ensuring very little maintenance.

Ecology – environmentally friendly as the GENEO® system is recyclable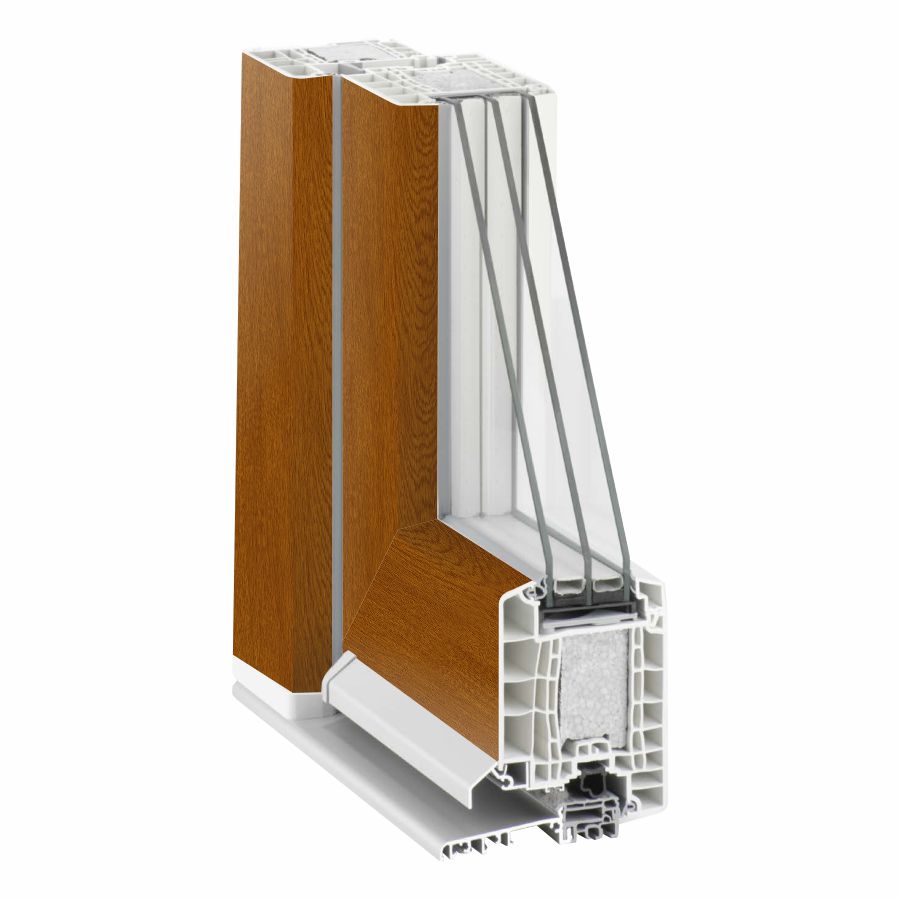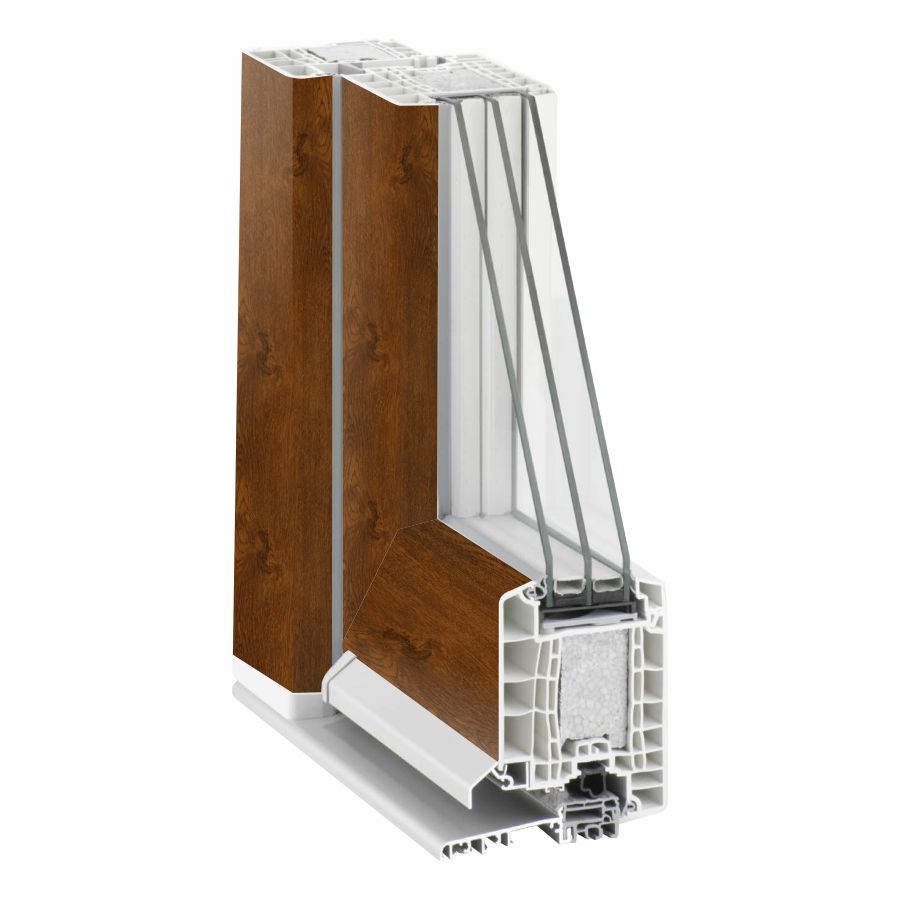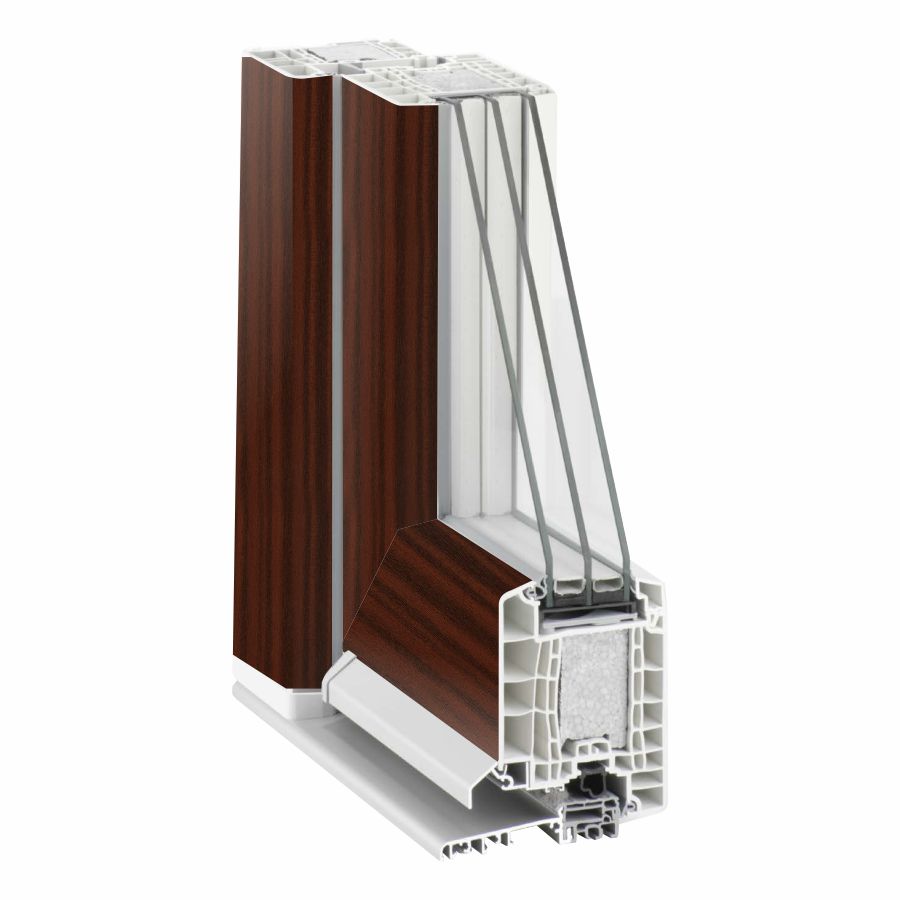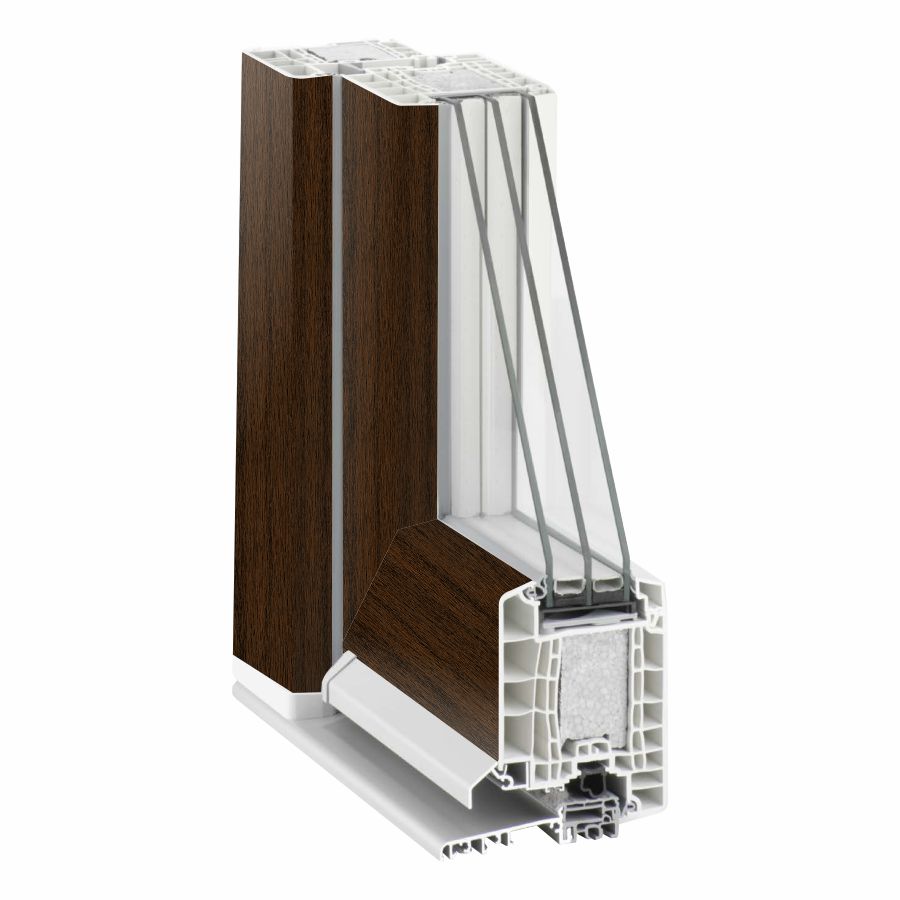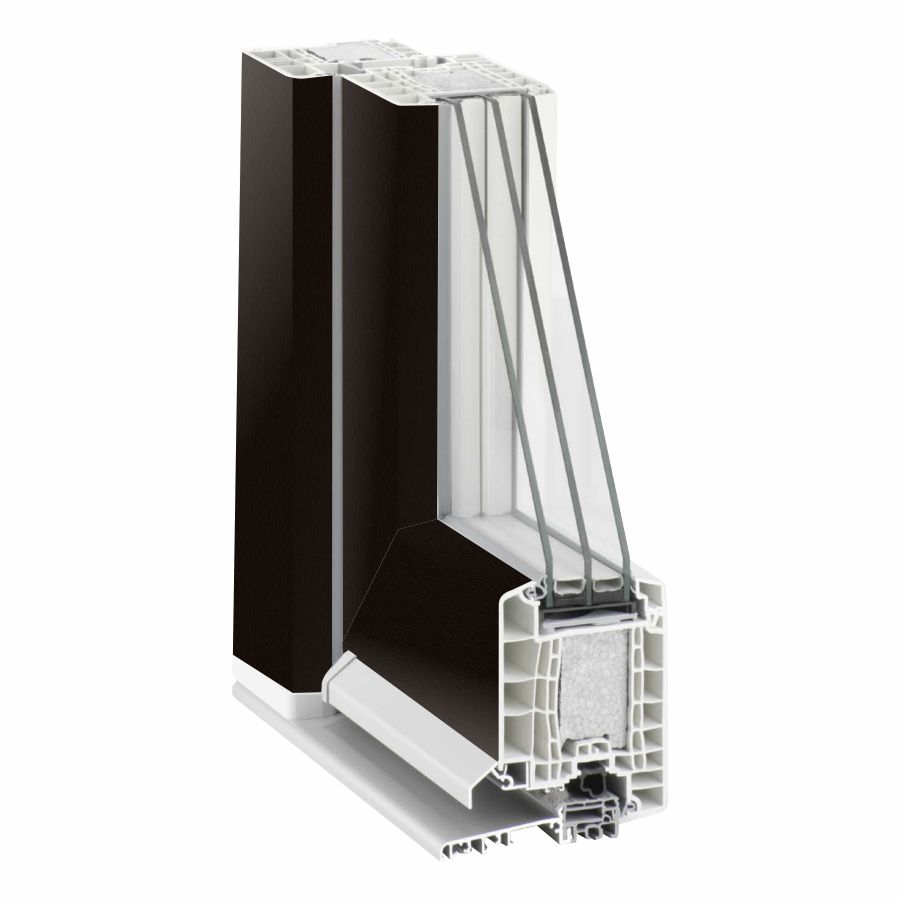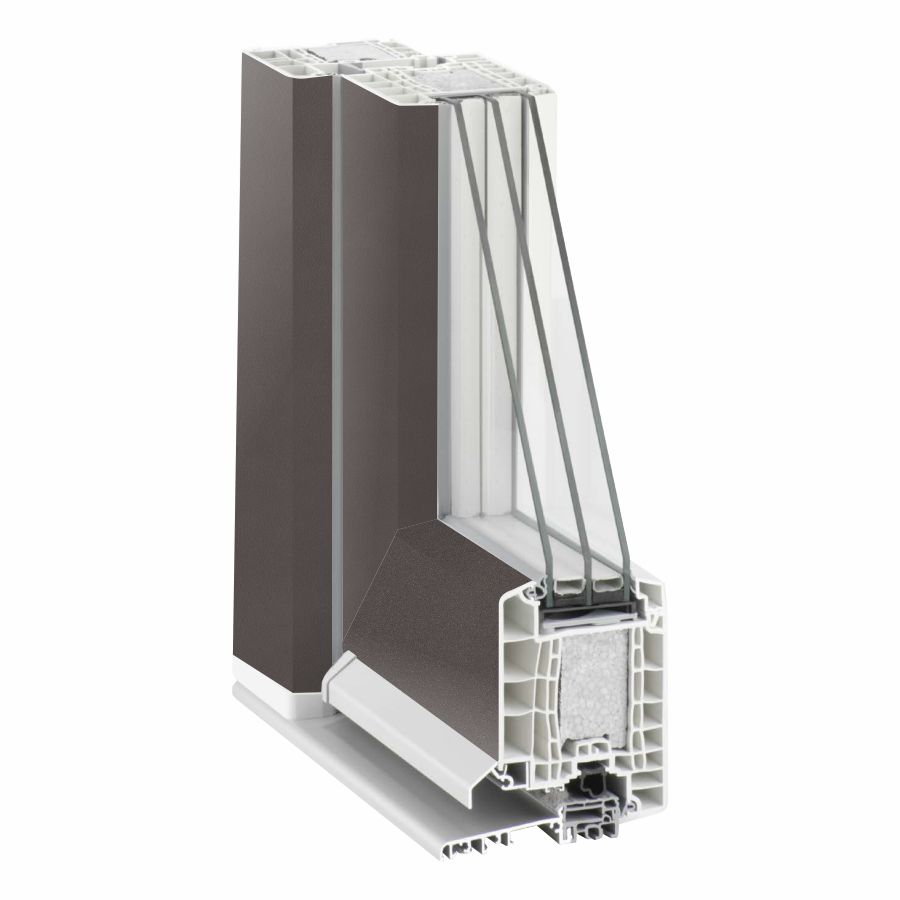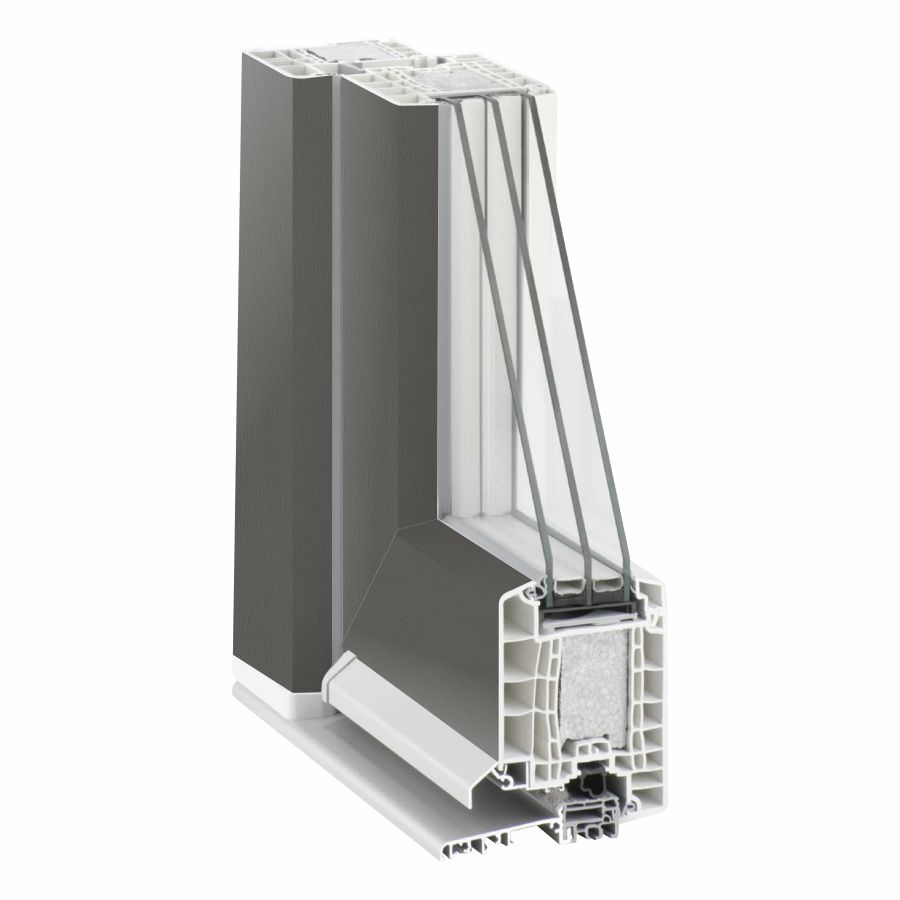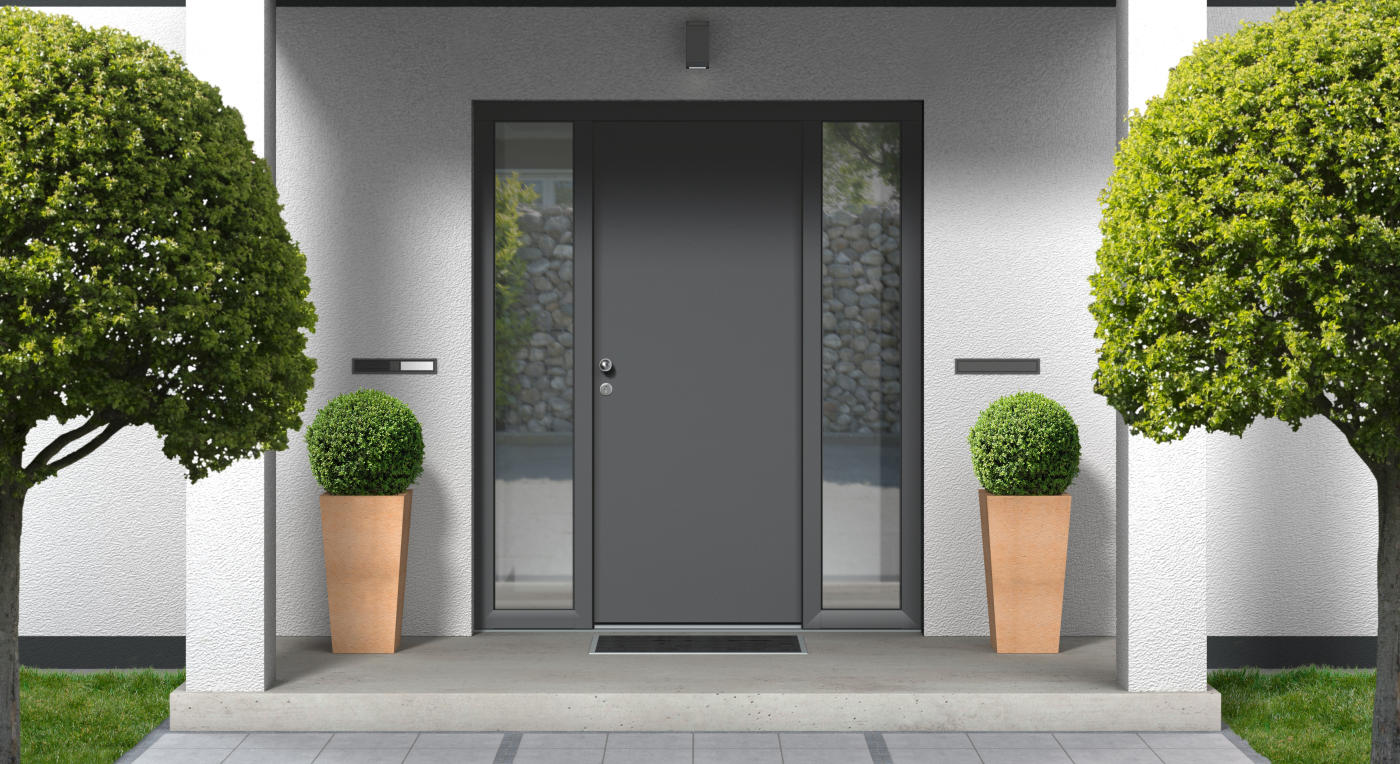 ATTENTION! The presented veneers are for reference only and may differ from the actual ones in terms of color and structure, which may result from individual monitor and graphics card settings. The selected color applies to the external color of the profiles (not applicable to the window core and other details). Before purchase, please consult the seller about the type and structure of the selected color. We also invite you to the showroom to see the color templates and demonstration windows.
For over 20 years all front doors with fillings, produced at our company, are equipped with fillings of OBST company. These fillings are characterized by a high quality, great energy efficiency and due to a special surface of the plate are easy for cleaning. Obst has got in his offer wide range of models and versions, that correspond with requirements of the most demanding customers. Presented below a few samples of such fillings are the filling most often chosen by our customers.
The entire model list can be found in section download in file "OBST door fillings".
We offer our Clients the wide range of knobs and handles of FKS, VBH and OBST companies. As a standard our handles have hardened steel insert and are equipped with a mechanism assisting the movement of handle.
The door hand-rails are made of stainless steel. The complete offer of the OBST hand-rail you can find in section download in file "OBST door fillings".
As a standard we offer our Clients the high quality door lock of Winkaus and Maco companies. Both have a high burglary-resistance grade (RC2). The Winkhaus locking system is an automatic multi-point locking system with independently acting hooks for claw action and sealing elements for a dynamic contact pressure. The Maco door locks make forced entry a difficult job thanks to their special features, which include i.S. security roller cams, steel bolts, locking hooks and a hook & bolt combination.
Of course depending on your needs and expectations we offer wide range of other door locks solutions. On request we will provide additional details.
REHAU GENEO entrance door eng