Windows & doors manufacturer
REHAU EURO 70 – economic solution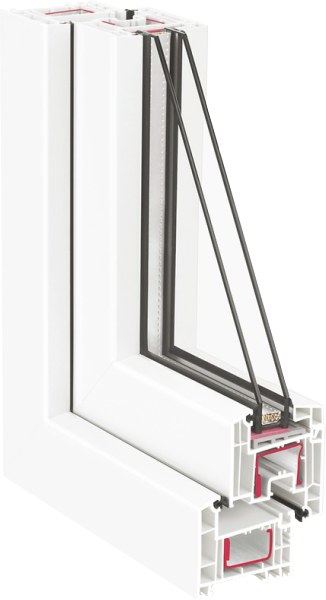 Euro design 70 offers the best conditions for the project construction. With the approved REHAU quality standards, the Euro design 70 is an economic window system. Various shapes, colours and design sashes open up diverse design opportunities.
The system is efficient in single and multiple dwellings as well as in large buildings. The system construction, thanks to optimal steel reinforcement, is characterised by outstanding static features and high thermo-insulating parameters..
Silence – sound insulation up to Rw,P = 45 dB

Safety – burglary prevention up to resistance class 2

Design – individual forming e.g. by means of round, triangular windows as well as sloped and transom construction method

Ecology – environmentally friendly as recyclable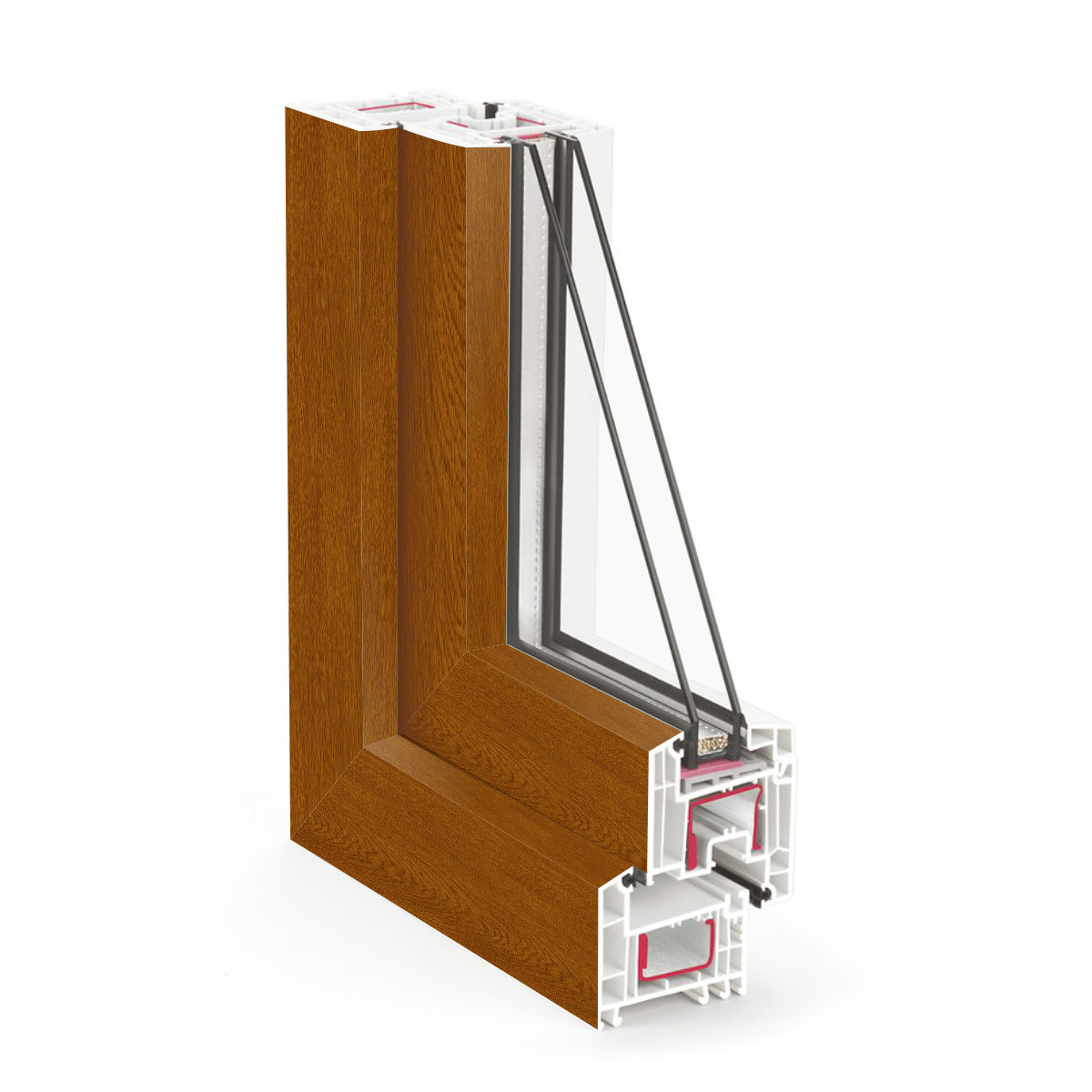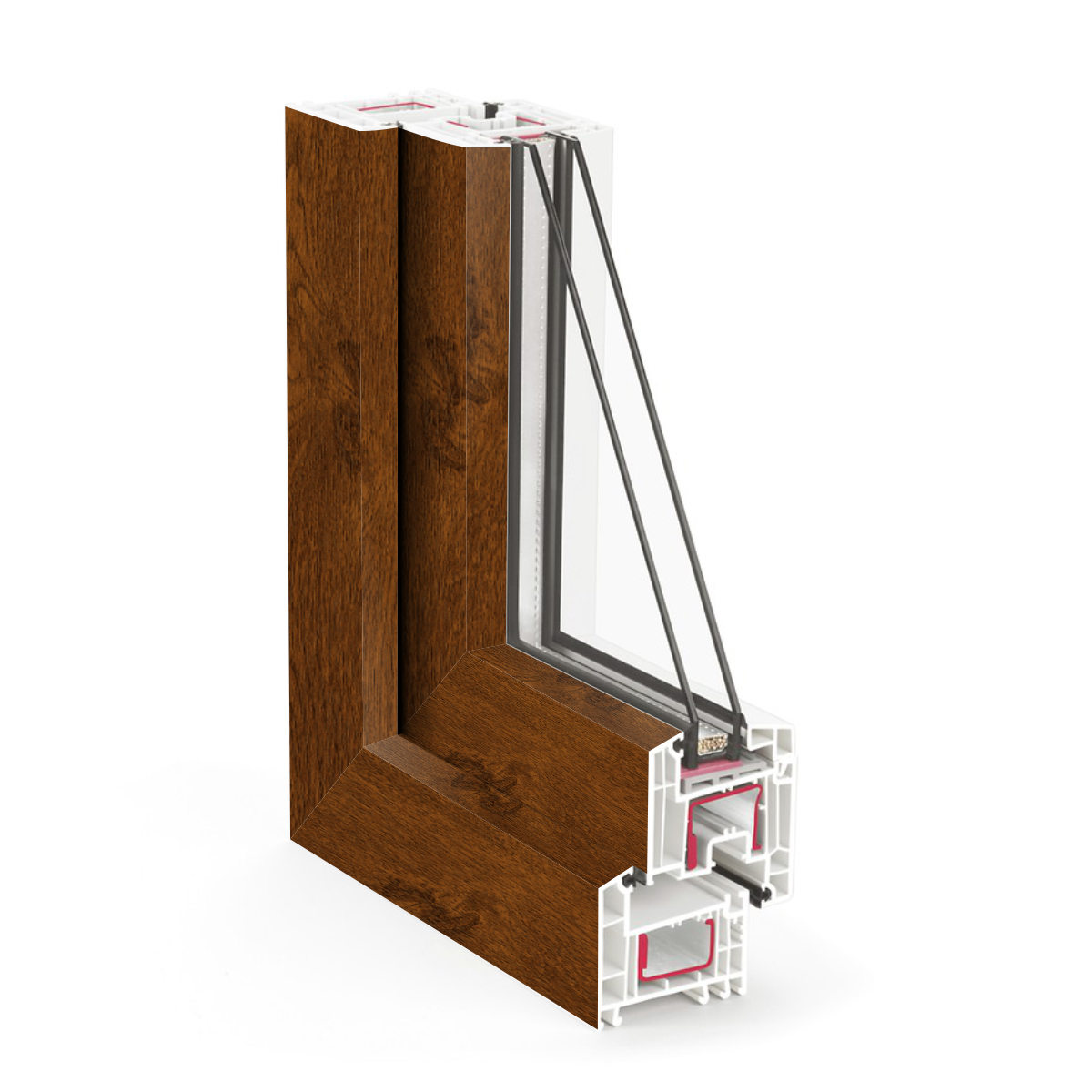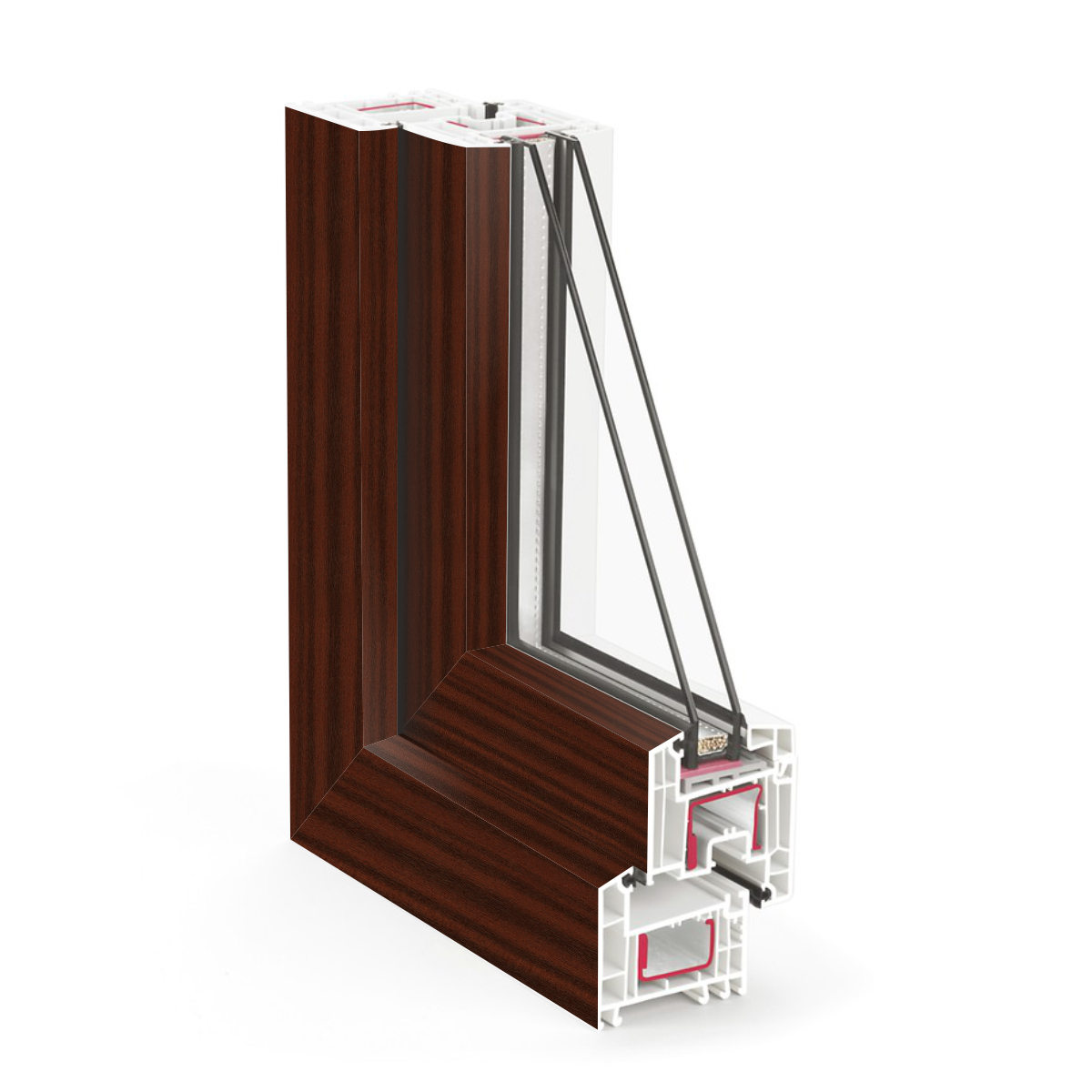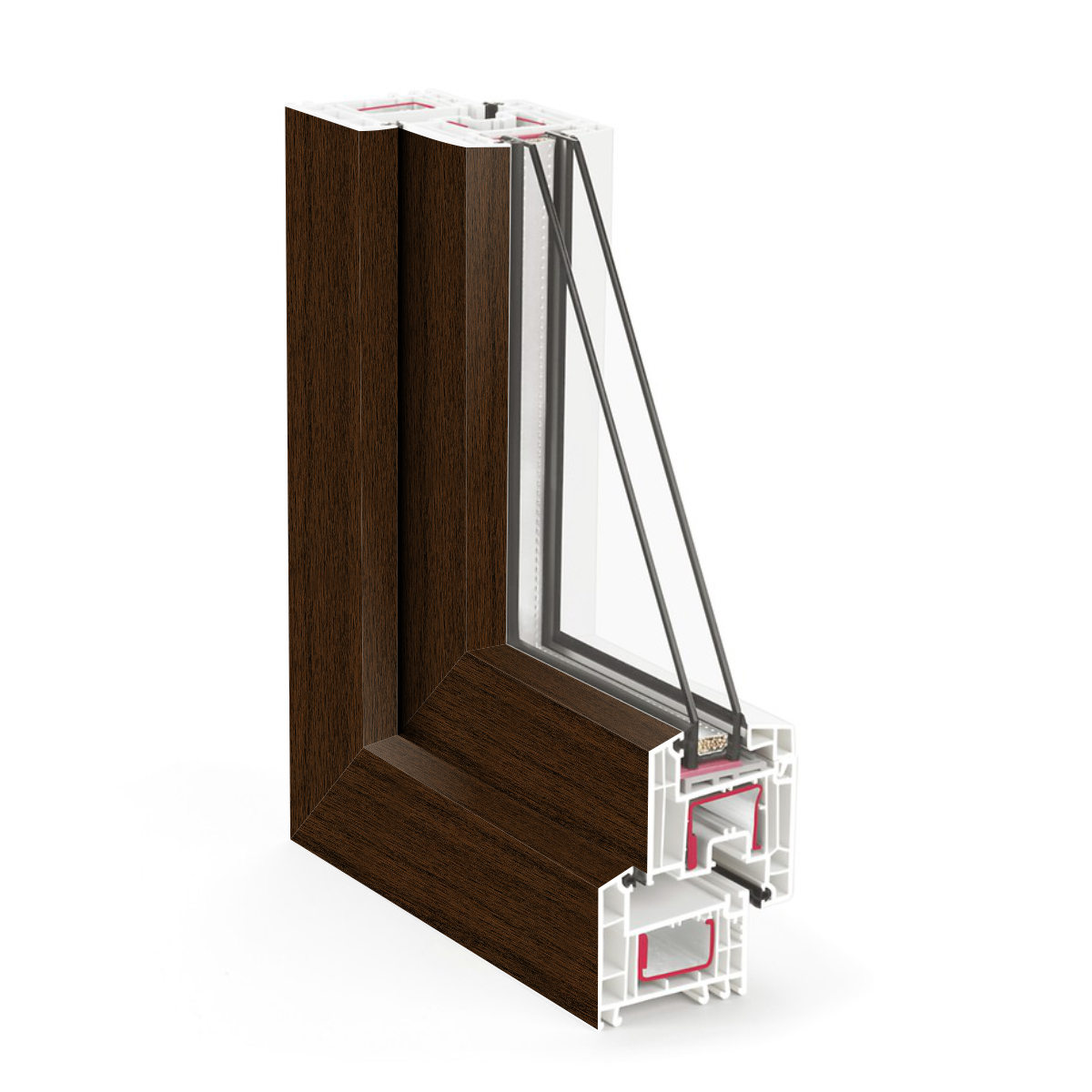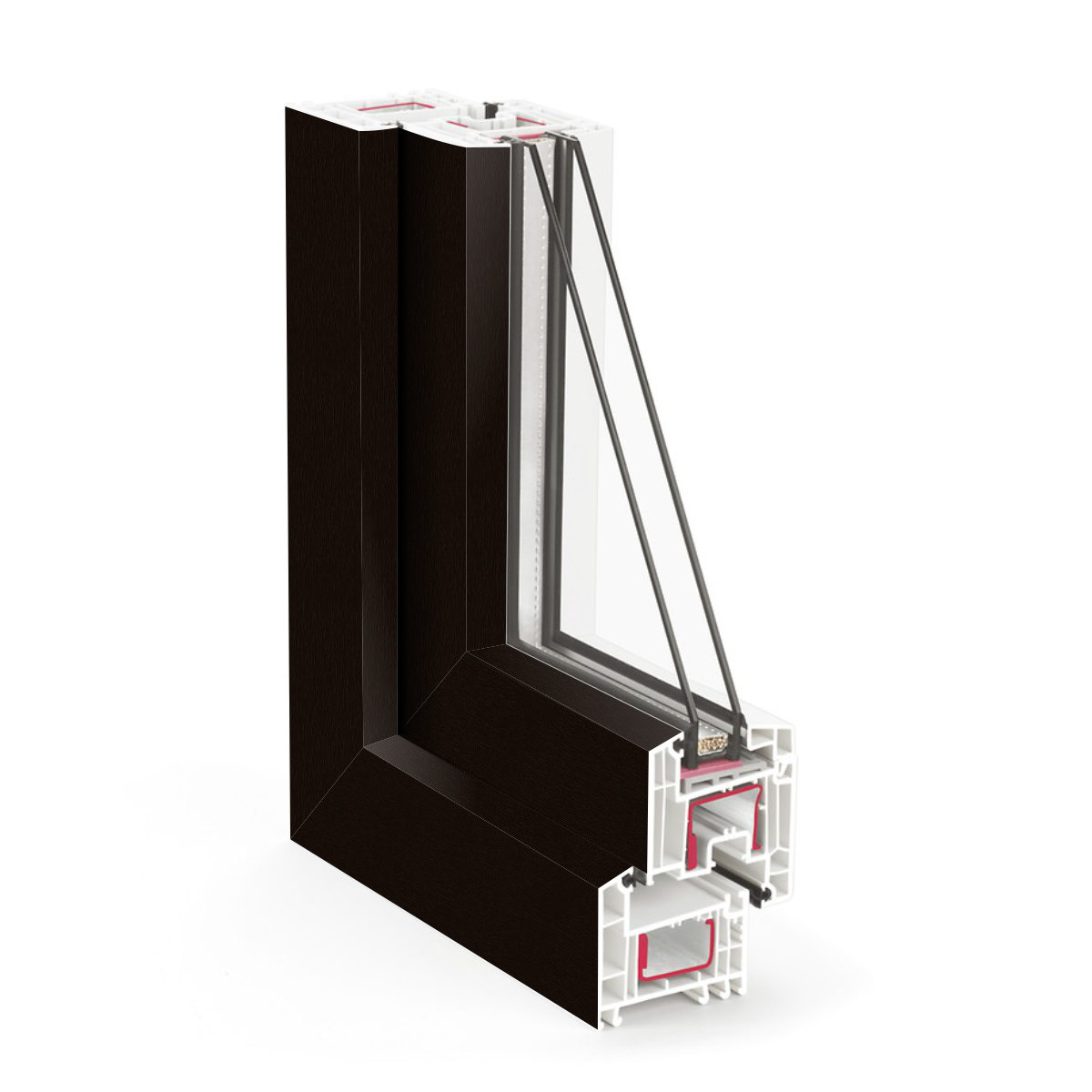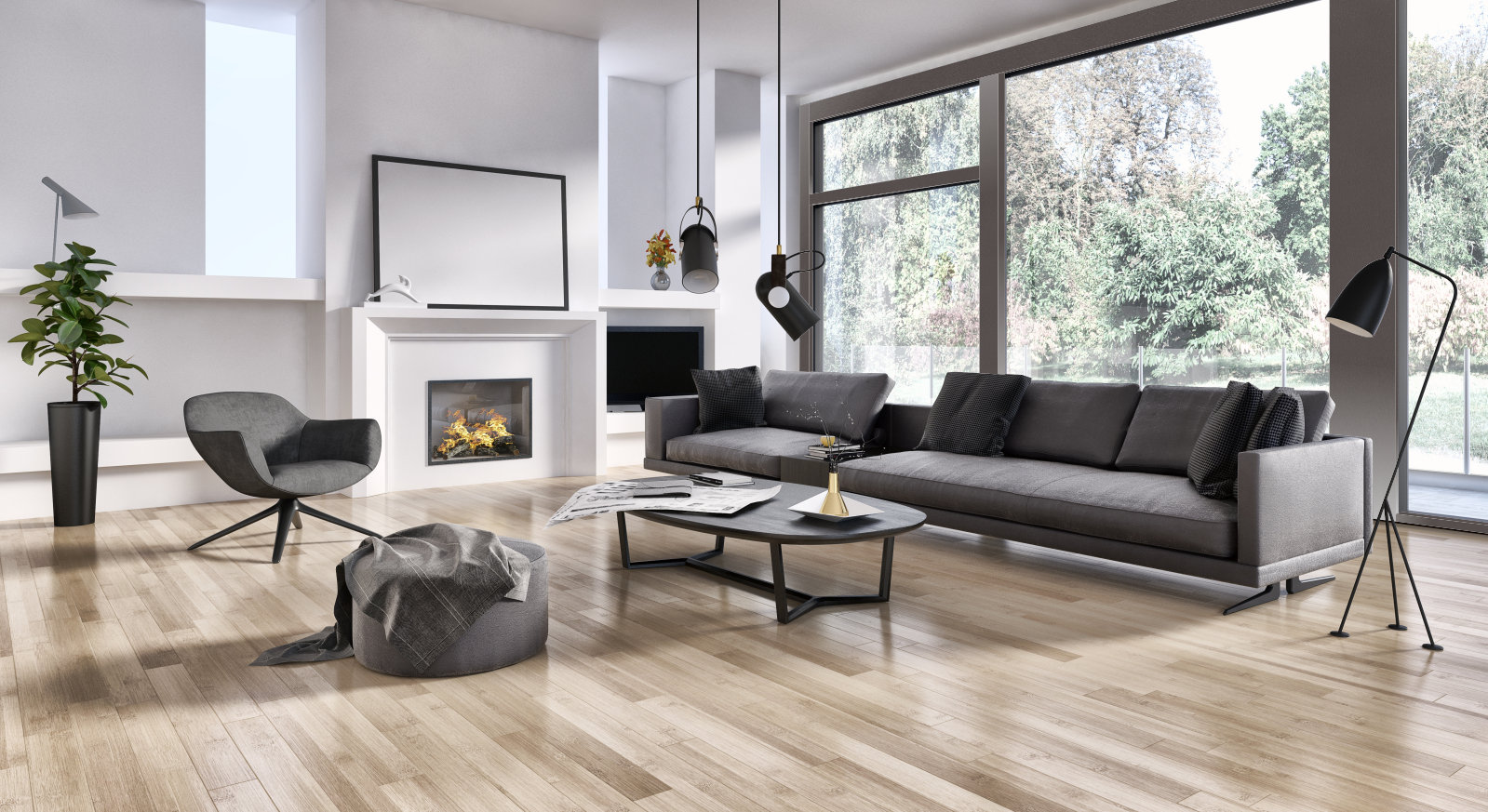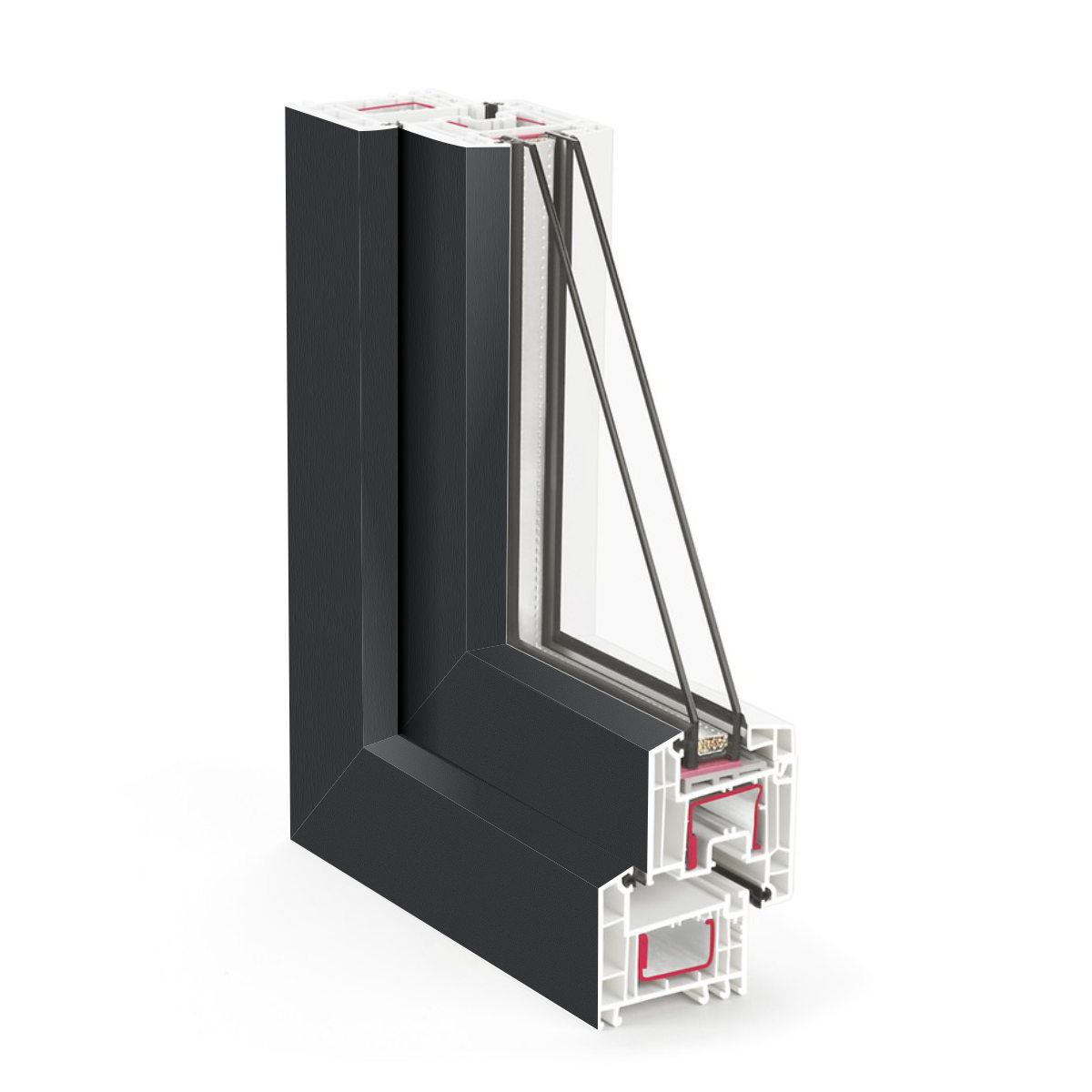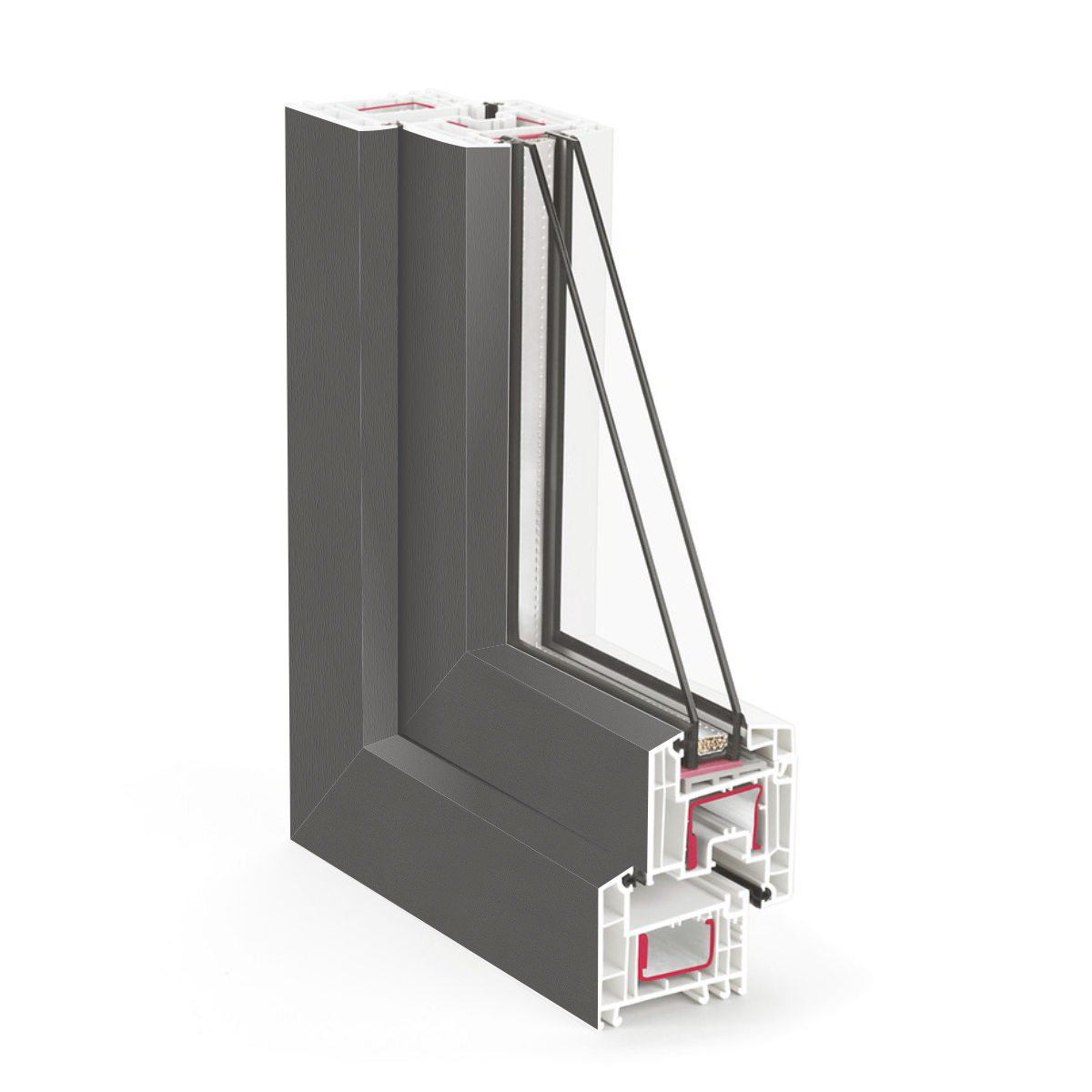 ATTENTION! The presented veneers are for reference only and may differ from the actual ones in terms of color and structure, which may result from individual monitor and graphics card settings. The selected color applies to the external color of the profiles (not applicable to the window core and other details). Before purchase, please consult the seller about the type and structure of the selected color. We also invite you to the showroom to see the color templates and demonstration windows.
We offer as a standard the HOPPE Secustic windows handles containing a patented jamming-device which provides integrated security. This makes it more difficult to move the window fitting unlawfully from outside. It works by a coupling element acting as a sort of mechanical diode. This allows for normal use of the window handle from inside, but jams the handle if anyone tries to turn it from outside by way of the fitting. We offer also lockable handles (with a key or a button).
Georgian bars provide windows with a unique feel, whilst bringing more variety to a house's architecture. Used not only in old building renovation to maintain classical appearance, but also in contemporary construction to produce an exceptional visual effect.
Our offering includes GBGs and SDLs of different thickness, in a broad range of colours. The spacing of the bars is as per our customer's request.
We offer premium-quality fittings by Winkhaus to our customers. To ensure your comfort and safety, the fittings come in the following standard:
burglar-proof mushroom striker plates, including two plates for each window,
bottom 3D hinges, ensuring a wide array of opening angle options;
stepped tilt option.
Our offering also includes RC1 and RC2-grade security hardware, activPilot Comfort hardware for secure, permanent airing, or child safety hardware, such as tilt-first items.
perfect fitting: Winkhaus activPilot with all the extras (multilevel tilting, adjustable 3D bottom hinges, lock handles, antiburglar locks, handle Secustik standard, etc.)
Glazing is a critical factor for the energy balance of the entire room and therefore we offer top-quality, single-, double- or triple glazing, depending on applications and expectations. We provide a broad choice of burglar-proof glazing options for security and other applications. Our offering also includes decorative glazing.
Air inlet vents provide continuous ventilation, which is particularly important in winter as opening windows to let fresh air in results in high temperature losses.
We offer the following vents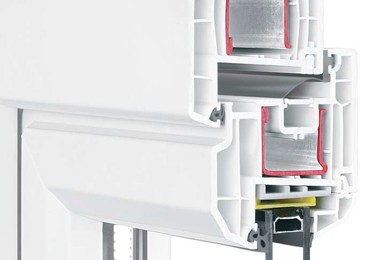 Rehau AirComfort – concealed in the window frame, with self-closing function for windy weather.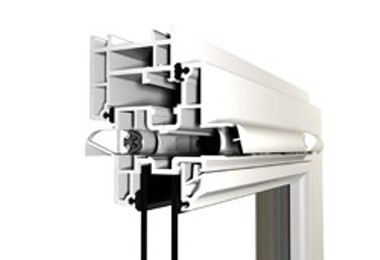 Flop System Select C13 – vents installed on the inner side of the frame available in white and brown.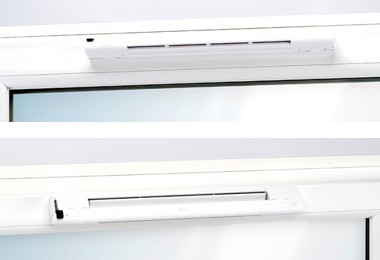 Aereco EMM – vents installed on the inner side of the frame, where the change in flow depends on relative humidity inside the room; the air flow is controlled and can be vertical or diagonal.
PVC interior window sills with multi-chamber profile
PVC-interior window sills offered by Constans company are made of extremely durable, high quality material available in various wood veneers. This wood veneer is very scrub and moisture resistant, and is characterized by high aesthetics. The main advantages of these window sills are:
scrub resistance
waterproofness
small weight
heat insulation
possibility of buying in 6-metre-pieces
invariable shape
durability of colour
long period of exploitation
favorable price
Postforming window sills
The sills are made of laminated chipboard. They demonstrate high resistance to:
abrasion
heat
steam
UV radiation
Stone window sills
We offer high-quality, excellent design stone window sills, 2 or 3 cm in thickness, that match any type of interior and are made of the following materials:
granite
marble
Agglomarble (95% natural stone, 5% resin)
An example stone colour is provided below.
Outside window sills
Aluminium is an excellent choice for outside window sills, as these sills combine aesthetic appeal with high weather resistance. They are not deflected or discoloured, which helps them remain elegant over the years. Another advantage is that they are also available in all RAL colours
Window stool profiles
Every correctly installed window should have window stool profile fastened underside the window. It is very important for heat insulation of window. Such a wsp profile makes the installation of both interior and exterior window sill easier. From among the profiles offered by REHAU company we offer you wsp no.30 for 70mm systems and the same one with an additional thermal insert for 86mm systems.
Technical drawings in attachment below.
The thickness and material of reinforcement is very important from the perspective of static parameters and stability of windows, which is why we use top-quality reinforcement made of galvanised steel, at least 1.5 mm in thickness. Reinforcement thickness is adapted to the window size.
Certyfikat Rosenheim 45db